News
How Canada's first FOI bill was introduced, and covered, in 1965
Published on June 28, 2023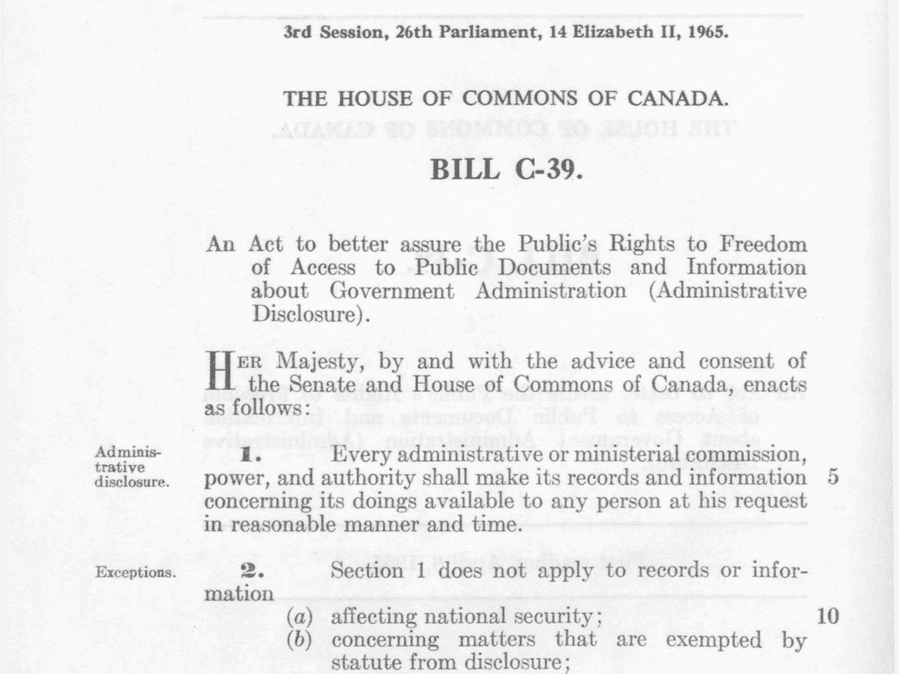 The first person to formally propose freedom of information legislation in Canada was Barry Mather, a New Democrat member of Parliament from New Westminster, British Columbia. The year was 1965 and the bill was modeled off a piece of legislation that the United States Senate had recently voted through. (The American law was finalized in 1966.) 
Mr. Mather introduced his bill at a time when the Liberals controlled government under Prime Minister Lester Pearson.
"The bill enacts the basic parliamentary rule that public affairs must be conducted publicly," he told the House of Commons. "This bill is in aid of the public's right to know in what manner a government is administering the public duties entrusted and delegated to it by the people."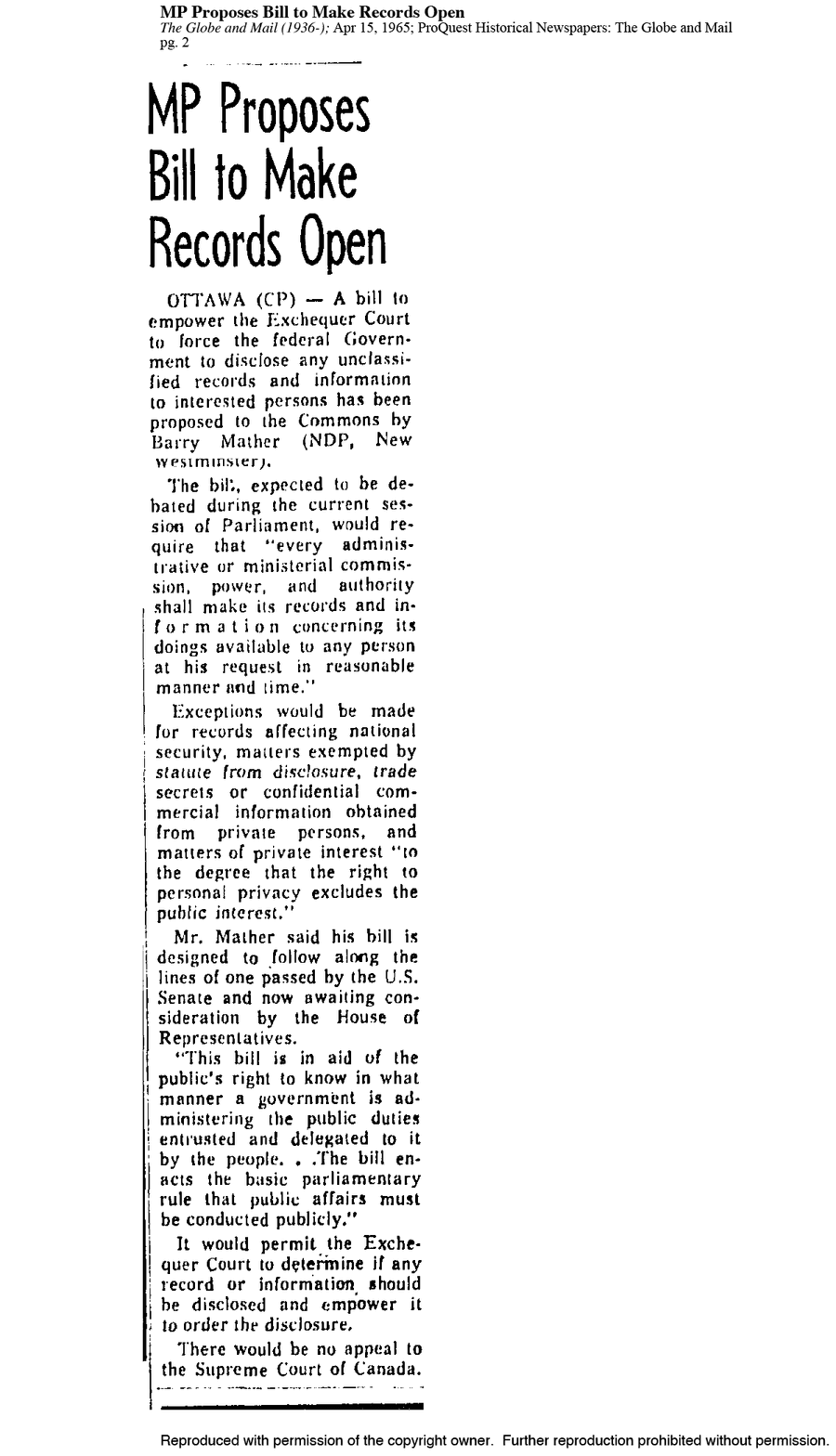 But his proposal went nowhere and received little news coverage. The Globe ran a short story about the event on page 2.
The federal government finally got around to passing freedom of information legislation in 1982.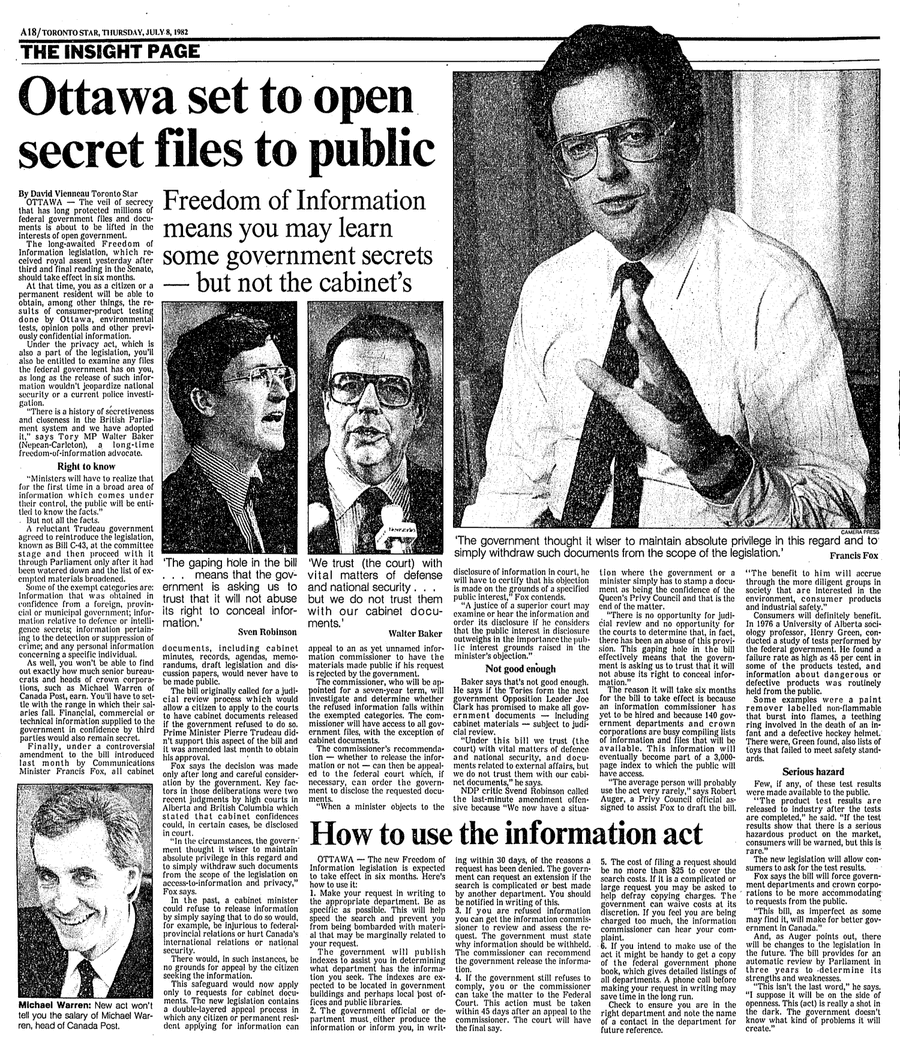 ---
We'd love to hear about how you're using Secret Canada. Send us a note or use the hashtag #SecretCanada on social media. This information helps us grow the project.
To stay updated on FOI news, upcoming data releases and new features, sign up for The Globe's Secret Canada newsletter.