Tips and techniques
How to use FOI to research a private company's ownership structure
Published on September 25, 2023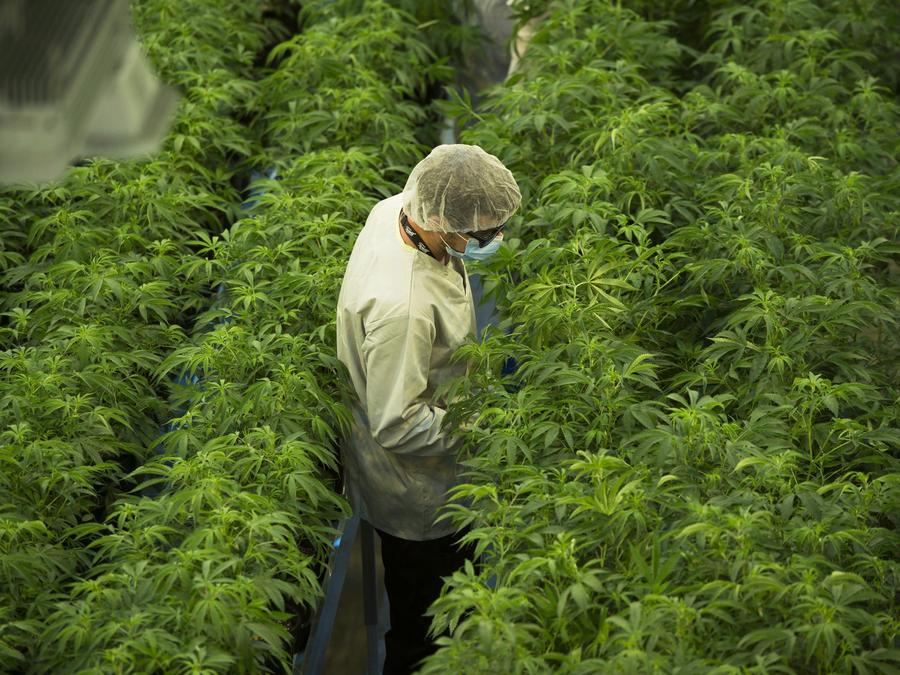 Most people think of freedom of information requests – if they think of them at all – as a tool for learning about how governments and public bodies operate. As we've previously written about, FOIs are usually used to obtain meeting minutes, memos, internal correspondence, data and reports.
But FOIs can be a powerful way to research companies, too.
In 2019, a tipster encouraged The Globe and Mail to take a closer look at early investors in the cannabis sector. Canada had just legalized recreational marijuana the previous year, setting off a gold rush as investors poured cash into companies competing for dominance in the new market.
Many of these new cannabis companies were already listed publicly on exchanges such as the Toronto Stock Exchange, meaning I could examine their trade history – but figuring out precisely who made those stock purchases isn't easy, and, in some cases, impossible. Furthermore, I knew that sophisticated investors would buy a stake in these companies well before they went public, perhaps through something called a private placement. In a private placement, certain investors are invited directly by a company to join a round of funding, for which they receive some form of security, such as shares, options or bonds. These investments, as the name implies, can be done much more quietly, and don't carry the same regulatory hurdles that come with public trades on the open market.
I had a theory: Using FOI, I might be able to learn about the private investments made in these hot cannabis companies.
For the most part, companies are not subject to freedom of information laws in Canada (with limited exceptions for Crown corporations and other semi-governmental bodies). But they still answer to securities commissions, the provincial and territorial bodies that regulate public companies and Canada's capital markets, and those commissions are FOIable.
I wondered if private placements might trigger some kind of disclosure to these commissions. Sure enough, they do: Whenever an "exempt distribution" (that is, a private placement) occurs, the company selling securities must file a report with a securities regulator. In my case, that was form 45-106, the "report of exempt distributions." Looking at a sample form confirmed that companies were required to report information on each investor, including their names, addresses and information on the number of securities purchased. Jackpot!
Also tucked away in the form was this tantalizing paragraph: "The information in this schedule will not be placed on the public file of any securities regulatory authority or regulator. However, freedom of information legislation may require the securities regulatory authority or regulator to make this information available if requested."
I filed my request to the Ontario Securities Commission, the largest securities regulator in the country, asking for data from the 45-106 forms filed by several major cannabis companies since 2012. I requested that the Ontario Securities Commission exclude individuals' names, since the government would have redacted that information anyway. No matter: Sophisticated investors often deploy their cash through holding companies for legal, tax and privacy reasons, and those company names would be releasable under FOI.
My little experiment was a success: In the end, I received more than 500 pages of private placement information looking like this: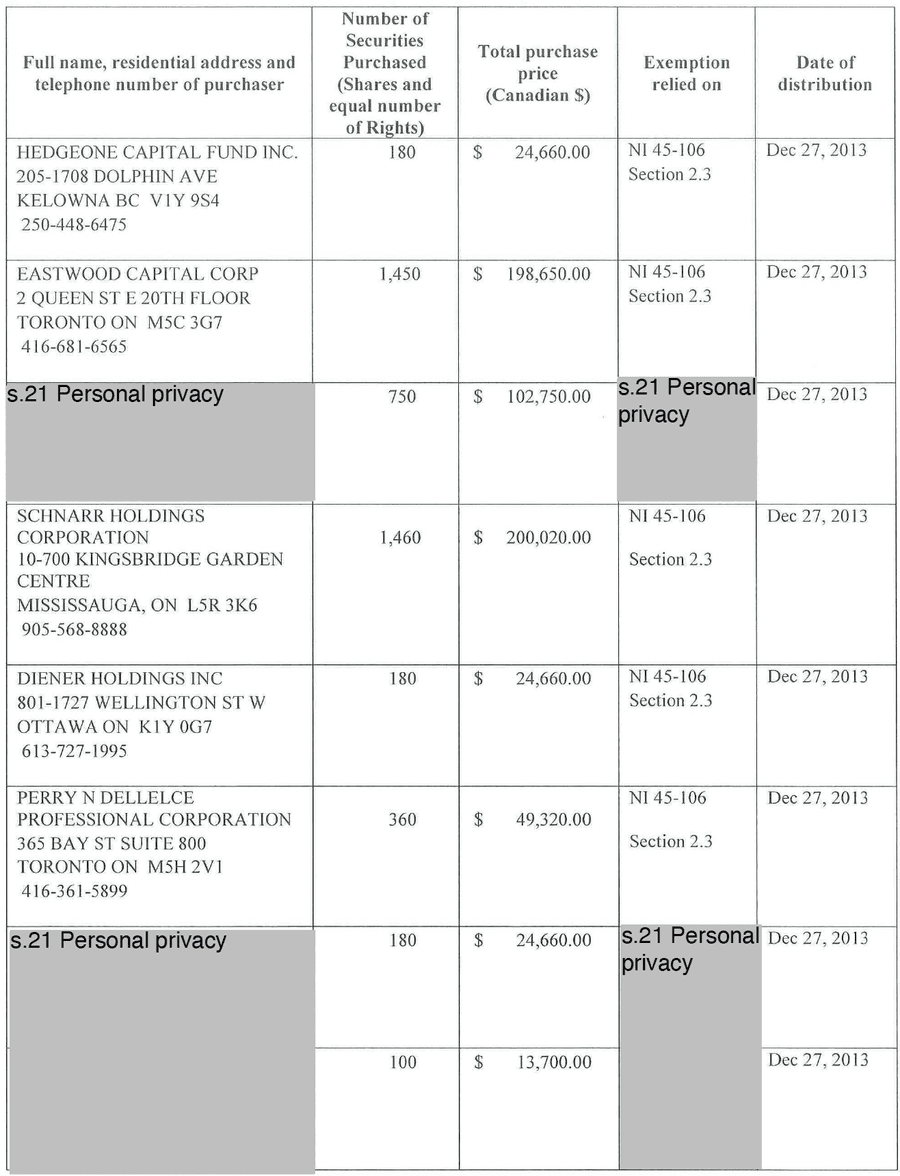 Next time you're digging into a company – no matter whether you're a journalist, academic, researcher or otherwise simply curious  – consider filing a private placement FOI of your own. Who knows what you'll discover?
Note: I've put all the records I received online. Follow the links to find documents for Aphria, Aurora Cannabis (part one, part two), Canopy Growth (part one, part two) and Cronos (part one, part two).
---
We'd love to hear about how you're using Secret Canada. Send us a note or use the hashtag #SecretCanada on social media. This information helps us grow the project.
To stay updated on FOI news, upcoming data releases and new features, sign up for The Globe's Secret Canada newsletter.