Behind the scenes
How Ken Rubin turns FOI requests into news stories
Published on August 14, 2023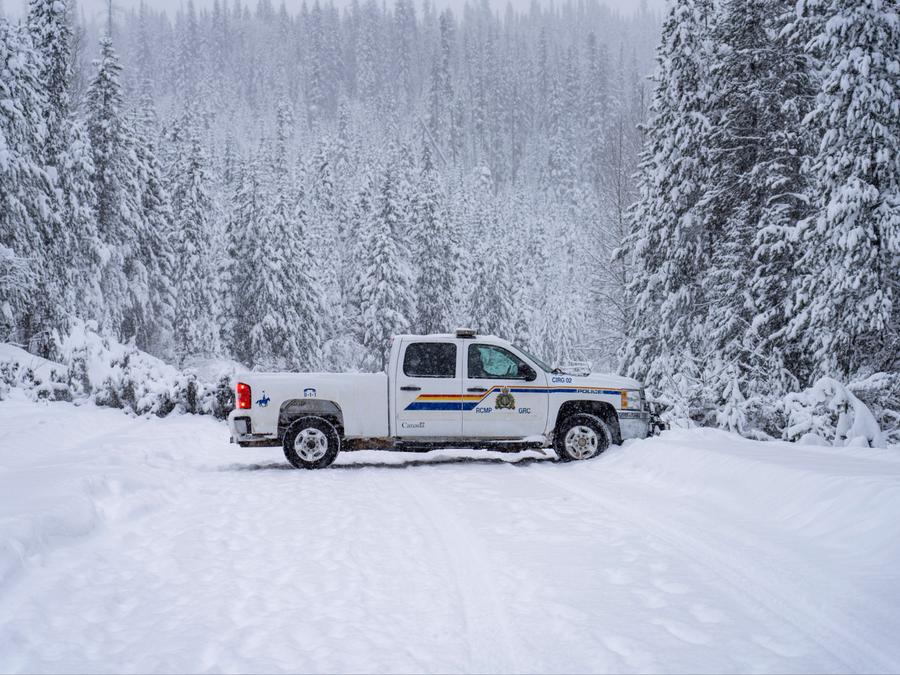 A recent Globe and Mail story by Mike Hager revealed that the Royal Canadian Mounted Police has no national policy when it comes to dealing with journalists covering protests at resource projects. But how did Mike get that scoop?
The RCMP arrested photojournalist Amber Bracken during the November, 2021, Wet'suwet'en pipeline standoff when she was found inside the "exclusion zone" mandated by a provincial court injunction. Decried by journalists as a violation of the freedom of the press, the arrest made international headlines. In February, Ms. Bracken filed a lawsuit against the RCMP.
Shortly after Ms. Bracken's arrest, freelance researcher and FOI aficionado Ken Rubin sprang into action, filing an access request for documents on how the police force handles journalists at remote protest sites. "Please note that after a careful review of our records, the RCMP does not have any specific policy or documents as it relates to journalists," the RCMP responded.
Here's Ken on how he turned a $5 request into a scoop. – Tom Cardoso
Injunction enforcements have always been controversial – and now, are even more so. My instinct was to check for records on how law enforcement officers enforce court injunctions.
The obtained access to information documents offered up surprises, given officials themselves had uncertainties about enforcing such injunctions, had no instructions about media treatment in these instances and were figuring out how flexible the exclusion area covered by the injunctions had to be. 
Here's some pointers on how to turn an FOI request into a news story:
Look at what more can be obtained on a public interest issue. In this case, how do the police look at enforcing court injunctions?

Choose a police force and nail down a request that's likely to generate records. I asked for the RCMP's directives and instructions on use of force, arrests and detainment under court injunctions. Limit your search: I asked for documents from RCMP headquarters and a few regions where they used court injunctions. Do not get tied up by citing actual cases. Also limit your timeline.

Hope that the RCMP's access office – a notoriously poor service – responds, and that you can ask them questions once they respond that can help get a story done.

Once you get the records, look at what they mean for a story and what reporter could do it justice.

Prepare notes for a reporter on the highlights. The documents I obtained are an admission by the RCMP that they had no records regarding their handling of the media when they were enforcing court injunctions. The documents also included details on exclusion zones and on how they handled protests.

Look for lucky breaks. For instance, who authored the undated exclusion zone memo referred to in the story? That's a potential person for a reporter to interview.

Be able to identify the key breaking news element in the obtained records. In this case, it's that the RCMP came across as uncertain in the breadth of the law enforcement powers it has (or wants) when it comes to court injunctions, and is in need of better directives and accountability.

Finally, it helps if you have a track record of obtaining newsworthy documents and can select a reporter that can turn it into a good story backed by editors.
---
We'd love to hear about how you're using Secret Canada. Send us a note or use the hashtag #SecretCanada on social media. This information helps us grow the project.
To stay updated on FOI news, upcoming data releases and new features, sign up for The Globe's Secret Canada newsletter.