News
Win a Secret Canada tote bag
Published on July 4, 2023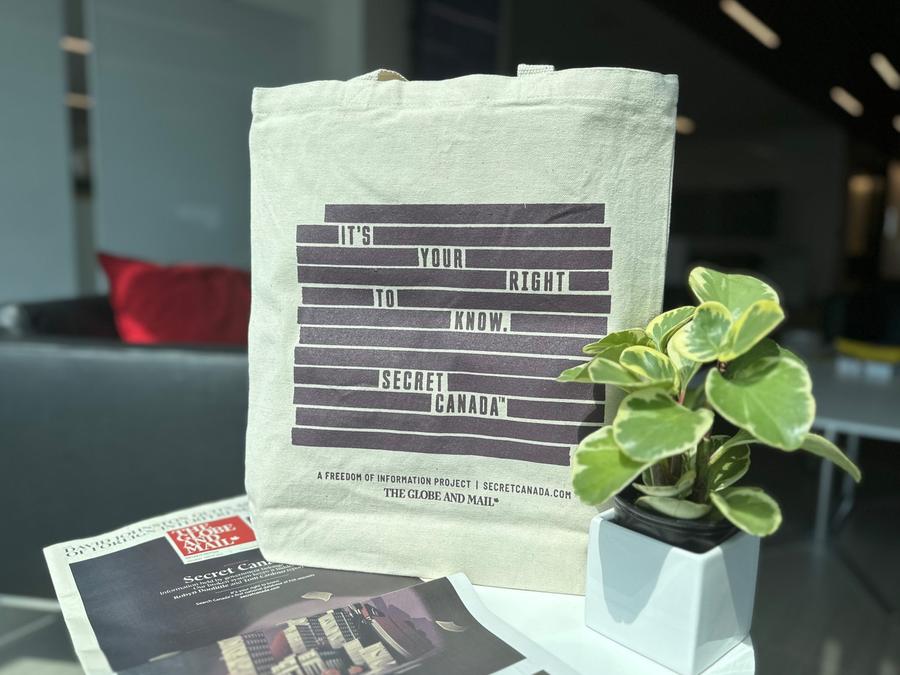 Update: This contest is now closed and two winners were announced on our Instagram page @secretcanadafoi.
How big of an FOI nerd are you? If the answer is "a big one," you should be following Secret Canada on Instagram.
In fact, smashing that follow button will enter you into a draw to win a coveted – and sold out – Secret Canada "It's Your Right To Know" tote bag. At the end of the month, we'll be giving away totes to two lucky @secretcanadafoi followers. 
How to enter: Follow the account AND tag a friend in the comments – or tag a few friends. (If you're already following us, all you need to do to enter is tag some fellow FOI-enthusiasts in the comments.) Contest closes on July 31, 2023, at 11:59 p.m. Eastern.
We need your help to spread the word that it's time to fix Canada's broken freedom of information regime.
---
We'd love to hear about how you're using Secret Canada. Send us a note or use the hashtag #SecretCanada on social media. This information helps us grow the project.
To stay updated on FOI news, upcoming data releases and new features, sign up for The Globe's Secret Canada newsletter.